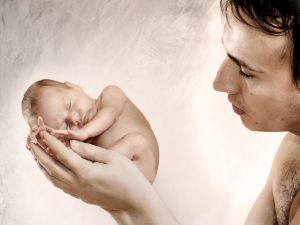 To continue with our series, I wanted to dive deeper into looking at another qualitative study, "The lived experiences of fathers of a premature baby in a neonatal intensive care unit". The first aim of the study was to explore fathers' experiences. A second aim was to raise our awareness as health care providers of how the NICU experience affects fathers. Below are experiences explained by fathers:
Anxiety – A father's anxiety was linked with their infant being in the NICU and becoming a father to a premature baby. The results showed that the father's anxiety was high because they were highly aware of the volatile nature of having a baby in the NICU.
Feelings of helplessness – The evidence overwhelmingly identified the feeling of helplessness as the inherent emotion for both parents of a baby in a NICU. One father reflected on the helplessness he felt when he saw his baby for the first time. The inability to provide care for their infant is an inherent cause of this sense of helplessness. Partnering with parents in care and decision-making is a major factor in easing feelings of helplessness.
Fear of the unknown – Fathers felt the unknowns of the present and future outcomes of their premature infant were a predominant concern.
Realization of becoming a father to a premature baby – Becoming a parent is an emotional experience and one of great anticipation in normal circumstances. However most parents are not ready for the premature birth of their infant. Research found that the reality of becoming a father to a premature baby was marked by a state of unreality. The little size of their infant and the physical barrier of an incubator created a lack of contact and added to the reality of not feeling like a father.
Information sharing – the double-edged sword – Providing information to parents about their baby's condition is vital in relieving anxiety in the foreign world of the NICU. Sharing information cannot only be beneficial but can ensure the development of a trusting relationship particularly for alleviating fear and anxiety in fathers. Information sharing is the gold standard for providing family centered care although the study also showed that information sharing could be a 'double edged sword' having both positive and negative effects on fathers. One father highlighted the importance of information being in 'lay' terms to ensure understanding. Another father described how people communicated information in different ways and how it affected the way he felt about his baby's progress. The take away suggests that our ability to communicate effectively with a father in relation to their child can empower him.
What can we do this week to help support fathers in the NICU and alleviate one of the above experiences?
M. Hollywood, E. Hollywood, "The lived experiences of fathers of a premature baby on a neonatal intensive care unit. Journal of Neonatal Nursing (2011) 17, 32-40.