Executive Summary
The small baby (premature) infant is at the highest risk for: prolonged hospitalization, key morbidities, long term neurodevelopmental challenges, family stress, increased hospital expenses, and infant death. More and more small babies survive until discharge from the NICU, but not without complications that last a lifetime.
EngageGrowThrive, LLC is committed to building inter-professional neonatal team knowledge, leading to improved quality and safety of care for the smallest babies and their families. We developed an evidence-based program presented by small baby experts designed to provide the neonatal interdisciplinary clinician an opportunity to learn current evidence and best practices.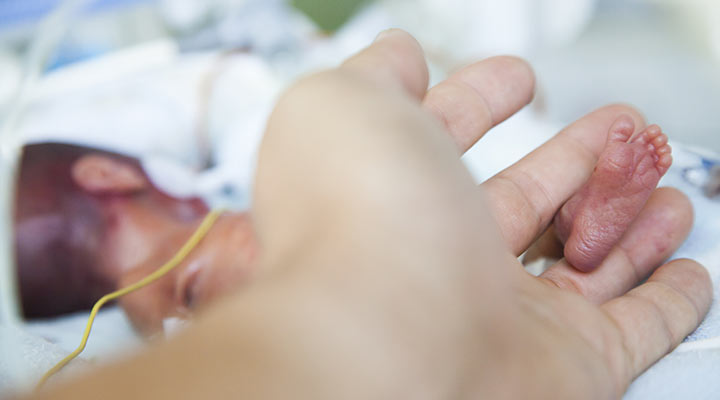 Small Baby Care Specialist® Program Overview
The overarching goal of the program is to transform care provided by the interdisciplinary NICU team to improve the experience and outcomes for premature babies and their families. Link to full objectives
Benefits of the program are:
Reviewed by Interdisciplinary Content Expert Panel(CEP) ensuring current evidence, meeting stated behavioral objectives and relevance to current practice

Convenient: online, readily available any time, any day

Relieves organizational burden to find expert speakers, schedule classes and staffing challenges for all team members to attend training

SBCS Program provides evidence-based education and training for NICU teams developing a small baby program

Discussion Board to share comments and ideas

SBCS program listed as NCC C-ELBW exam preparation

Courses are updated at a minimum of every three years to keep up with current evidence
At the completion of the program and course evaluation, the participant will be provided either 42.5 contact hours approved by the California Board of Registered Nursing, 35 CME, AAPA, ACPE, IPCE, 35 contact hours CRCE, or 3.5 PT CEUs (CPTA). SBCS® program completion is not licensure and does not guarantee competence which is determined by State licensing boards and organizations where the individual is employed.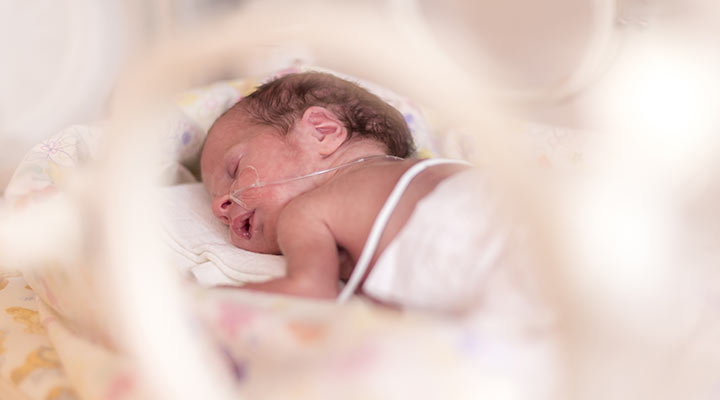 Program Outline
The program outline is intentional, focusing on reduction of common morbidities experienced by the small baby. Each presentation contains measurable objectives, and is based on systems, topics, or diagnoses applicable to most small babies. Quizzes follow most presentations to help solidify knowledge learned. Practice Integration videos are included to reiterate key take-aways, share suggested quality improvement ideas, and model care encouraging the participant to begin practicing their knowledge and expertise immediately.
Family Partnered Care | Amy Nyberg, Parent Panel

Small Baby Survival and Outcomes | Mindy Morris, DNP, NNP-BC, CNS, C-ELBW

Maternal Role Attainment | Alex Luton, MN, NCNS-BC, NNP-BC

Communication/Teamwork | Mindy Morris, DNP, NNP-BC, CNS, C-ELBW

Continuity of Care (Primary Nursing) | Liz Drake, MN, NNP, CNS, RNC-NIC, C-ELBW

QI Process Improvement | Robert Ursprung, MD

Antenatal Care | Lavonne Sheng, MD

Resuscitation/Golden Hour/Stabilization | Michael S. Dunn, MD, FRCPC

Thermoregulation | Liz Drake, MN, NNP, CNS, RNC-NIC, C-ELBW

Nutritional Management| Gina O'Toole, RD, MPH, CLEC, CNSC & Mindy Morris, DNP, NNP-BC, CNS, C-ELBW

Prevention of Malnutrition & Growth Failure
Parenteral Nutrition
Enteral Nutrition & Maternal Diet
Nutritional Monitoring Practices
Discharge Nutrition

Benefits of Human Milk | Christine Bixby, MD

Pre-Feeding Foundations | Karin Mitchell, MA, CCC-SLP, CNT, CLE

NEC Prevention, Diagnosis, Management & Treatment | Jae Kim, MD, PhD

Prevention of BPD | Jay Goldsmith, MD

Respiratory Modalities | Antoine Soliman, MD

Apnea of Prematurity | Mindy Morris, DNP, NNP-BC, CNS, C-ELBW

PDA | John P. Cleary, MD & Gira Morchi, MD

Neurodevelopment, Risks & Outcomes, & Neuroprotection | Mindy Morris, DNP, NNP-BC, CNS, C-ELBW

Neurosensory & Limbic System Development | Liz Drake, MN, NNP, CNS, RNC-NIC, C-ELBW

The Impact of Pain & Stress on the Developing Brain | Ginny McGill, PT, DPT, CNT, NTMTC, CLWT

Non-Pharmacologic Pain and Stress Relief | Karin Mitchell, MA, CCC-SLP, CNT, CLE

Positioning | Liz Drake, MN, NNP, CNS, RNC-NIC, C-ELBW

Skin to Skin Holding | Karin Mitchell, MA, CCC-SLP, CNT, CLP and Liz Drake & Parent Partner

Infection Prevention: Risks, Outcomes & CLABSI Prevention | Jennifer Rivera, MSN, APRN, ACCNS-N, RNC-NIC

Antibiotic Stewardship | Linda Lefrak, MSN

Skin Care | Carolyn Lund, RN, MS, FAAN, CNS

Renal | Mindy Morris DNP, NNP-BC, CNS, C-ELBW

Retinopathy of Prematurity | Rebecca Vartanian, MD

Small Baby Pharmacotherapy | Letitia M. DeLaine, PharmD, BCPPS

One NICU Experience with Neonates Born 22-24 Weeks: An Interview with Dr. Jonathan Klein of University of Iowa Stead Family Children's Hospital 

Intro to Ethics | Anita Shah, MD, MPH

Intentional Caregiving in the NICU | Sue Ludwig OTR/L
Program Info
42.5 Nursing CE
35 CME, AAPA, IPCE, CRCE Contact hours
3.5 PT(CPTA), AOTA, CDR, IACET CEUs
Planning a team-based approach?
Customize the Small Baby Care Specialist® Program for your NICU.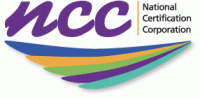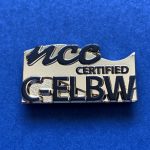 97% Passing Rate for participants taking SBCS Program
National Certification Corporation ELBW Sub-Specialty Certification
Interested in SBCS?
Enter name and email below. We will contact you with more information!
Your privacy is important to us. Your email address, name, and other information provided are held in strict confidence. It is limited for the purpose of providing information to you on the services we provide.
Quick Links
SBCS Testimonials
Jeanine Pourier
RN-BSN, CCRN, RNC-NIC, RNc-LRN
"Wow! What an amazing program! So much useful information! Our NICU opened a small baby unit a few years ago and we have adopted a lot of these practices. The lecture on intentional caregiving was phenomenal! I will be doing this at work, for each baby and I intend to bring this home to my kids as well!!!"

NICU RT
"I found the program to have an abundant amount of information and it made me realize that what I do as an RT is an integral part of the entire NICU cycle. I'm excited to use this information as we move forward with our small baby project. I want to include the family more, I want to be engaged and have them be part of the care of their infant. I want them to know that I'm there for their baby and them".

37-year NICU RN
"Topics were relevant to my area of practice. Speakers were knowledgeable and easy to engage with. The handouts were easy to follow and liked having the capability of downloading the information for future reference. The quality of webinars was just like attending a conference except in the comfort of my own home. This program has me looking at my tiny patients and their families with a fresh perspective. I am reminded that the care I give at the bedside and the manner in which it is performed has the greatest impact on these babies and their outcomes."

NICU Developmental Therapist
"Loved the discussion on parenting roles and empowering them-helped to have a deeper understanding of what they may be experiencing."

NICU RN
"This program was excellent! I really loved that this program was a perfect balance of clinical applications, research, important physiological content, in addition to lectures about leadership, the parent's experience, and intentional nursing."

NICU RN
"Very well done! I love how you took this a step further with the practice integration."